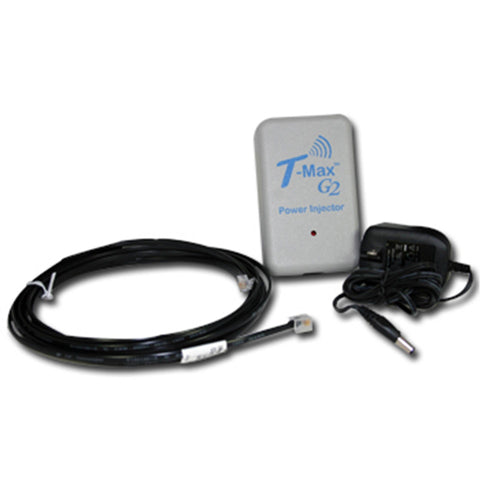 T-Max G2 Power Injector
***$75.99 Sale Price with Discount Code***
**Use Discount Code: TODAY for Sale Price**
The T-Max G2 Power Injectors connect to any T-Max® Timer that is not wireless ready, allowing you to connect any T-Max® timer ever manufactured to a wireless network. The Power Injector is only necessary on older systems that do not have an internal power sources.
Many newer beds and booths do not require the Power Injectors and will only require T-Max timers/Control Units and the beds/booth be paired with G2 Access Point Adapter Modules.
Please speak to a representative or contact us for assistance if you have questions before ordering. 
Warranty:
2 Year Manufacturer Warranty
Why buy from us?
We're an authorized dealer and give you the full manufacture warranty.

We care about quality and customer service!

We've been in business since 2011 and our customers love us.

Till this day the owner himself still personally emails every customer! 

We ship out all products as quickly as humanly possible. 

We're not an eCommerce company, we are a family owned business that cares!

Just read the real, verified customer reviews and see for yourself.
Order Today and leave the rest to us!