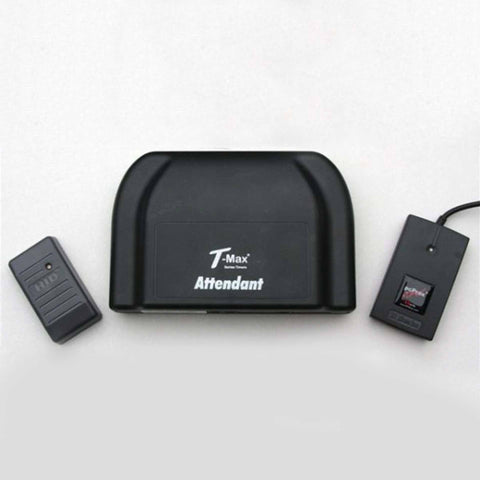 T-Max Attendant Card Reader
***SALE Price $370.49 with Discount Code for Limited Time***
Use Discount Code: TODAY for Sale Price, Free Shipping & No Tax!
Item Description: 
T-Max® Attendant™ Card Reader. One card reader is required for each T-Max Attendant to read the T-Max® Attendant™ Cards. 
***T-Max Attendant (Pictured Middle) and T-Max Attendant Programmer (Pictured  Right) both Sold Separately***
Specifications:

T-Max® Attendant™ Card Reader
Interface: 4 wires connect to the T-Max® Attendant™ via screw terminals

Dimensions: 3" x 1.5" x .5"
Warranty

2 Year Manufacturer Warranty
Click here to download the T-Max® Attendant manual
Why buy from us?
We're an authorized dealer and give you the full manufacture warranty.
We care about quality and customer service!
We've been in business since 2011 and our customers love us.
Till this day the owner himself still personally emails every customer! 
We ship out all products as quickly as humanly possible. 
We're are a family owned business that cares.
Just read the real, verified customer reviews and see for yourself.
Order Today and leave the rest to us!