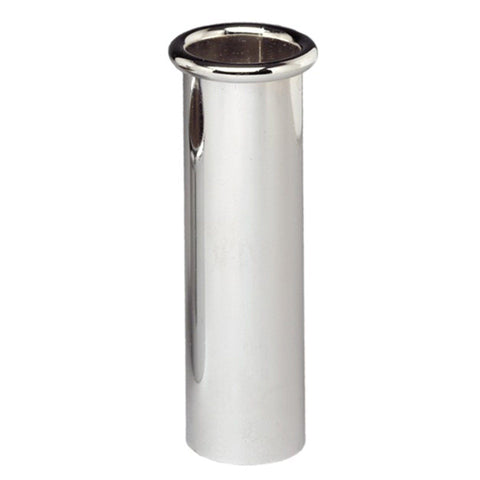 Pibbs 1502B 1.5" Chrome Appliance Holder
The Pibbs 1502B 1.5" Chrome Appliance Holder is 1.5" inches in diameter and features a bottomless design made to fit any style appliance. This appliance holder is made to fit into your salon styling station so that you can store hot appliances even while they are in use. These chrome holders keep your tools easy to access, making styling your clients a breeze.
For storage of your other hot tools and appliances, we also carry the Pibbs 1502A 3" Chrome Appliance Holder, as well as the Pibbs 1502C 2" Chrome Appliance Holder. 
Features:
1.5" Diameter Chrome Appliance Holder
Bottomless Design to Fit Any Style Appliance
Able to Store Tools whether Hot or Cool
Chrome Metal Construction for Great Durability
Specifications
Diameter: 1.5"
Length: 5.25" (Open Bottom)
Warranty
Why buy from us?
We're an authorized Pibbs Industries Distributor

You get the full manufacturer warranty included
We only sell brand new products and equipment 
We've been in business since 2011 and our customers love us
Even today the owner himself still personally emails every customer
We ship out all products and equipment fast
We're a family owned business that cares
Just read the verified customer reviews and see for yourself
No Tax Added
100% GUARANTEED LOWEST PRICE
Order Today and leave the rest to us!