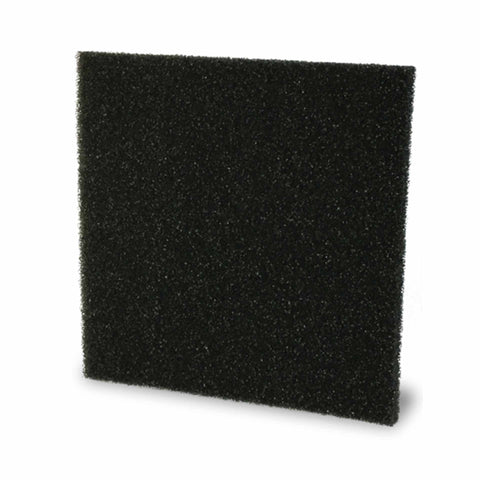 Norvell Overspray Reducing Floor Fan Replacement Filter - WASH & REUSE
Norvell Overspray Reducing Floor Fan Replacement Filter - Rinse and Reuse Filter
Specifications:
16" x 16" x 1" Rinse and Reuse Fan Filter
Purchase Includes:
1 - 16" x 16" x 1" Rinse and Reuse Filter Replacement  (Fan Sold Separately) 
Product SKU: 
FILTERBRR
Filter Care:
Carefully remove the filter from your equipment.
Using low-pressure and cool/warm water only, rinse the filter from the CLEAN SIDE OUT in order to flush the overspray from the filter.  Continue to rinse until water runs clear and all traces of bronzer and overspray build up are gone.  Do NOT attempt to run filter though washing machine as it may affect the filter shape and performance.
Once you have completed rinsing the filter, carefully shake the excess water from the filter.  Do NOT wring, twist or fold filters as this may alter the shape and hinder installation.
***IMPORTANT*** Allow the filter to COMPLETELY AIR DRY before reinstalling into equipment.  (You can decrease the drying time by running air through the filter using your HVLP turbine hose with the gun removed).
Norvell recommends keeping a second set of filters on hand for use in-between cleanings.
Why buy from us?
We're an authorized Norvell Distributor

You get the full manufacturer warranty included

We only sell brand new spray tanning equipment 
We've been in business since 2011 and our customers love us

Even today the owner himself still personally emails every customer

We ship out all spray tanning equipment fast

We're a family owned business that cares

Just read the verified customer reviews and see for yourself

No Tax Added

100% GUARANTEED LOW PRICE
Order Today and leave the rest to us!