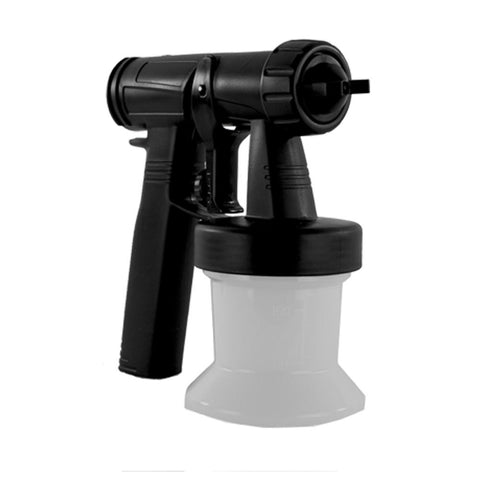 MaxiMist SatinAire Standard Spray Applicator
Product Description:
The MaxiMist™ Standard SatinAire Spray Applicator is super simple to use, extremely lightweight and incorporates a Non-Stick needle to virtually eliminate tanning solution buildup and corrosion, which are the leading reasons for most applicator clogs.

Compatible with the Maximist Lite Plus & Allure Aura systems only.


Will not fit other units. (see example below, of units this part will fit)

Model ST610 with Satinaire applicator style
Model 0800B with Satinaire applicator style (also known as Allure Aura)
Package Includes:
Maximist SatinAire Standard Spray applicator
 Why buy from us?
We're an authorized MaxiMist Dealer

You always receive brand new products and the full manufacturer warranty 

We only sell brand new spray tanning equipment 
We've been in business since 2011 and our customers love us

Even today the owner himself still personally emails every customer

We ship out all spray tanning equipment fast

We're not just an eCommerce company but a family owned business that cares

Just read the verified customer reviews and see for yourself.

No Tax Added

100% GUARANTEED LOWEST PRICE
Order Today and leave the rest to us!