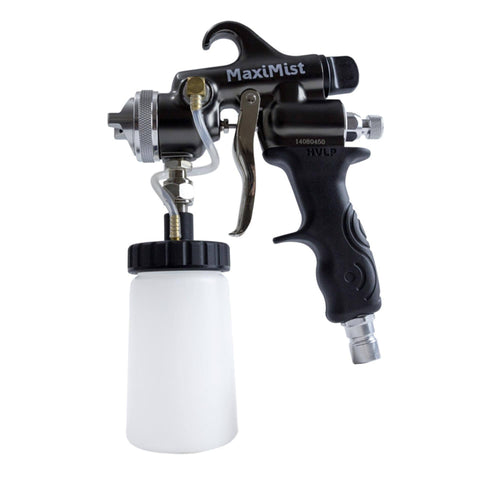 MaxiMist Pro Applicator
 MaxiMist Pro Spray Tanning Spray Applicator Replacement
Product Description:
Will work with any Spray Tanning System hose that has a 'Quick Connect' fitting. (this will not work with other hose types) You must have a Quick Connection hose to use this Spray Applicator.
Unique to this applicator is the EZ Flip airbrush mode dial (for contouring, bikini lines etc.)
This will not fit the Maximist Lite or Allure.
Includes:
1 x Polished Aluminum Pro-Applicator
3 x Solution Cups with lids
1 x Spares pack
1 x Adjustment tool and cleaning brush
1 x Adjustment tool and cleaning brush
1 x Quick Connection hose adapter
1 x Seat Adapter
Specifications:
 Why buy from us?
We're an authorized MaxiMist Dealer

You always receive brand new products and the full manufacturer warranty 

We only sell brand new spray tanning equipment 
We've been in business since 2011 and our customers love us

Even today the owner himself still personally emails every customer

We ship out all spray tanning equipment fast

We're not just an eCommerce company but a family owned business that cares

Just read the verified customer reviews and see for yourself.

No Tax Most States

100% GUARANTEED LOWEST PRICE
Order Today and leave the rest to us!